Want to successfully connect your business to global markets?
Discover how to easily connect your business to world at our event, 'Dubai - Your Gateway to Global Trade' in partnership with the Arab-British Chamber of Commerce.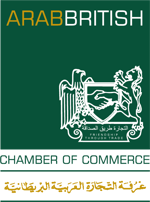 Join us to get expert advice on how setting up in Dubai can open your business to international markets, as well as learn about DMCC benefits that can support your success. Well connected to key markets and home to over 20,000 companies, DMCC's award-winning community is where to you come to easily setup, run and grow your business in Dubai and beyond.


Event Location: Arab British Chamber of Commerce,
43 Upper Grosvenor Street,
London, United Kingdom

Time: Thursday 17 March, 2:30pm GMT, 6:30pm GST

Why attend?